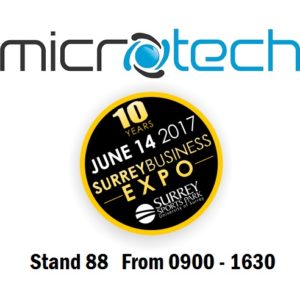 It's warming up so we are coming out of the office where we will be showcasing some of our services at the Surrey Business Expo at the Surrey Sports Park on the 14th June, drop on by and see how we can display your information to your visitors and staff through our digital signage services. Our engineers will be on hand to give live demonstrations and in depth information from our screen and how we can tailor the service to fit your needs weather you are in retail, a school, university, hospital, council or a company greeting people to the building. This unique medium can personalise your interaction with people, delivering on the pulse information as required, from live news feed and weather information to events happening in the building like meeting information and fire alarm testing, our staff will be able to create a bespoke solution for you there and then.
Also you can discuss your WiFi solution and how it will impact your work space currently and in the future, challenging the traditional stationary desk scenario, more and more companies are embracing the idea of flexible working, allowing for a dynamic environment where teams can collaborate to form the strongest group for the relevant project, which is a barrier when you have the fixed "cubical" system in place, utilising portable devices and IP telephony your teams can flow to where they are required most and by having a robust internal (Or external) method of delivering WiFi internet you will be able to break down those barriers to productivity. The range of products we offer can cover every eventuality and budget depending on your requirements.
Please also come and talk to us about network cabling anything from CAT5/CAT6 through to fibre installations, no matter how small or big we will be happy to discuss best practice and how we can help.
We look forward to welcoming you on our stand (88) look out for the sweets and there may even be a lucky draw for a bottle of bubbles.