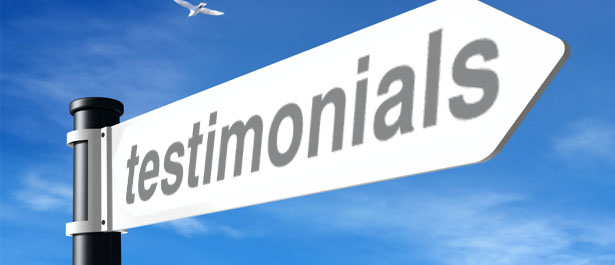 TESTIMONIALS
We've used Microtech since 2008 and have yet to receive anything less than an excellent service from them. Throughout this time they delivered a consistently high standard and rate of work and their time keeping and versatility has been impressive. When it comes to your network infrastructure, the heart of an IT network, you need to use someone whom you trust, I am thoroughly satisfied with the performance of the Microtech engineers and would not hesitate to use them again or recommend them to others.
SPENCER PEACH
SNR NETWORK ARCHITECT
GLOBAL NETWORKS, COOPERVISION
In the 7 years that we have been dealing with John Byers and Microtech we have found them to be extremely helpful, highly reliable and consistently professional. All work is carried out to a very high standard and they have always gone the extra mile to get the work done.
I would not hesitate to recommend John & Microtech.
EDDIE ROGERS
GROUP IT MANAGER
LORICA INSURANCE BROKERS
Highly reliable! . . . . Never fail to deliver the highest standard of product and service, anywhere in the country, exactly when they say they will deliver. Due to the high pressure and constant changes within our own Freestanding or Department stores, Microtech Communications will always ensure the work is completed professionally and within time, whether it's repairing the existing equipment or a new installation.
GARY MORTIMER
RETAIL SYSTEMS
LEADING GLOBAL COSMETICS COMPANY
The support we received from Microtech throughout our office move was extremely professional and they cannot be recommended highly enough. In the initial stages in developing the plan for carrying out the move they were flexible/ helpful and committed. They went above and beyond to support the project which had a moving timeline. Throughout the project they offered advice , resource and updates and worked effectively with all the construction partners. Their ability to react to unplanned activity allowed us to add 25 additional desks and numerous changes to original scope with no impact on time line. On the move weekend – they were very professional and worked to the timelines which allowed us to complete the move and testing of 550 desks by 5:30 on the Sunday. Monday morning saw a 6 man team support on site to cover any topics that came up. On a personal level I was very impressed and pleased with how easy they made a massive project look and will continue to use them to support my organisational needs. Within 2 days of completing move the organisation has settled into the new premises as if they had been there for years. This is largely due to the planning and support made by Microtech to prepare the environment and the efficiency with which they carried out the move.
STEVE LESLIE
IT BUSINESS RELATIONSHIP MANAGER UK
COMPUTER 2000
Microtech Communications have worked closely with us on a multitude of projects over the last nine years, completed work to extremely high standards. We have worked on many high profile projects within tight deadlines. They always minimise disruption and deliver excellent attention to detail.
SARA BROWN
TELECOMMUNICATIONS SPECIALIST
COMPUTER 2000 (PART OF THE TECH DATA GROUP)
Microtech Communications have been a fantastic company to work with and actually deliver the services they advertise with a professional attitude, on time and within agreed budgets.
ANDREW DANCER
FACILITY MANAGER
BATTERSEA PARK SCHOOL
Microtech were very quick to respond to our requirements for network cabling, door access and alarms systems when moving into new offices. The work was carried out quickly and exactly on schedule, allowing other contractors to continue without any delays. Simon was most helpful in suggesting appropriate products, facilitating the installation and following up with system introductory training.
GARTH NALDRETT
VICE PRESIDENT
TENDEKA