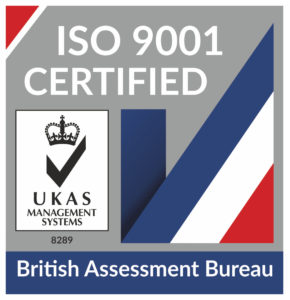 Here at Microtech we have constantly been striving to achieve the very best in standards, service and professionalism, our latest recognition of this is our achievement of ISO9001:2015.
With our strong ethos of customer satisfaction it was a natural progression to implement ISO9001:2015, this standard to which we are certified to hones in on the quality management principles of the client experience and ensures that good quality service is delivered time and time again.
We have created a cloud based platform using Microsoft SharePoint to enable our staff access all the data from remote locations, this in turn enables staff to work from home or a client's site and always be able to reach any vital information relating to any project. Collaboration is also increased in this method by ease of information sharing, not to mention the security of not losing work as all of the documentation is saved real time on a secure platform in the cloud.
Our management process's have been adapted with some minor changes to maintain the standards required, this will allow us to enhance our service offering (I know who'd have thought that this was possible!), resulting in the ability to provide more in depth internal reporting for training and development purposes, ultimately at the benefit for the end client.
Speaking to our Managing Director Gary Lawrence he had the following to say "Achieving ISO9001:2015 is yet another success for Microtech, the team have worked hard to get the accreditation and the changes are making a positive impact behind the scenes. With this now in place along with our existing Safe Contractor accreditation we look forward to increasing our larger scale contract bids and service offerings, whilst continually delivering our high standard of service"
If you have any questions or requests for data or electrical services please get in touch via our contact page here